We are a collaborative community dedicated to empowering visionary entrepreneurs
Our unique ecosystem combines the best, multidisciplinary expertise from Rotterdam and Delft, as well as regional investment funds, in one central location – the EUR Woudestein Campus.
We bring together the technological know-how, resources, and networks of Erasmus Research and Business Support (ERBS), Erasmus Centre for Entrepreneurship (ECE), and Tech Incubator, YES!Delft, in one unified community: Erasmus Enterprise. By partnering with investment funds UNIIQ, and actively engaging with our alumni investors directly, and through the Graduate Entrepreneur Fund, we extend our regional investment network to all members of our community. The multifaceted expertise of our in-house experts spans from idea validation, to acceleration as well as funding and scaling, making our community the ideal 360 ecosystem to fuel your entrepreneurial journey.
Next to this the Design Impact Transition (DIT) Institute and PortXL are part of our on-campus community.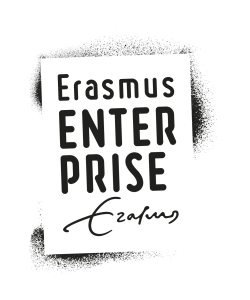 Please confirm your registration for the Erasmus Enterprise VIP launch on September 2nd below.
After that you will be registered on our VIP guest list. Thank you for being part of the Erasmus Enterprise community.
We are looking forward to seeing you soon!
Best regards,
On behalf of the Erasmus Enterprise team
Ernst Hoestra
CEO Erasmus Enterprise

Register online for the event.