In the ever-evolving landscape of healthcare, innovation has always been the cornerstone of progress and development. Erasmus Enterprise, recognizing the importance of innovation, recently held an event to celebrate the official Opening of the Entrepreneurial Year 2023. The highlight of this event was the acknowledgment of exceptional entrepreneurs whose contributions have significantly impacted their respective domains. Among the remarkable entrepreneurs celebrated, IMcoMET was awarded with the 'Next Frontier Award', presented by Jan Peter Balkenende (Former Prime Minister of The Netherlands). This award carries special significance, as it recognizes IMcoMET's pioneering efforts and potential to lead the way in uncharted entrepreneurial territories.
IMcoMet's Techonology: M-Duo Technology®
At the heart of IMcoMET lies a technology that transcends conventional boundaries: M-Duo Technology®. This innovation allows for non-invasive extraction of interstitial fluid, a valuable substance containing crucial information about an individual's health. Using small needles working in pairs, one injects a carrier fluid while the other collects it along with important signals from the local area. What's impressive is that this fluid can be continuously extracted without the need to remove the needles.
Furthermore, IMcoMET is also leading the way in personalized skin cancer diagnostics. They're developing a wearable skin patch that uses the same M-Duo technology®. Alongside this, IMcoMET has developed a therapy for cancer treatment, targeting the signals that cancer cells use to protect themselves from the immune system. Their technology aims to physically remove these signals, potentially improving the success rate of treatments and reducing side-effects. This represents a promising step forward in cancer therapy.
IMcoMET's vision extends beyond innovation. They are on a mission to enhance the precision and efficiency of skin cancer diagnostics. By leveraging their technology, they propel us towards personalized medicine and accelerate biomedical research. Their ultimate goal? To markedly improve therapy outcomes for skin cancer patients.
A testament to Entrepreneurial Potential 
IMcoMET's journey is a testament to the boundless possibilities within the healthcare sector. They have demonstrated that innovation, when combined with purpose and precision, can redefine the standards of care and open new horizons for medical advancements. The 'Next Frontier Award' from Erasmus Enterprise holds immense value in the entrepreneurial ecosystem. By honoring and celebrating trailblazers like IMcoMET, we not only highlight on exceptional work but also provide a platform for sharing knowledge and inspiration. These awards serve as a catalyst for the growth of enterprises and the cultivation of a community of visionary thinkers.
As we look ahead, we cannot wait to witness IMcoMET's continued growth and the positive impact they have on the future of healthcare. We truly admire their perseverance and hard work to enhance the accuracy and efficiency of skin cancer diagnostics, propelling us towards personalized medicine and advancing biomedical research. In our eyes, their journey is an inspiration for all those who dare to turn innovative ideas into reality.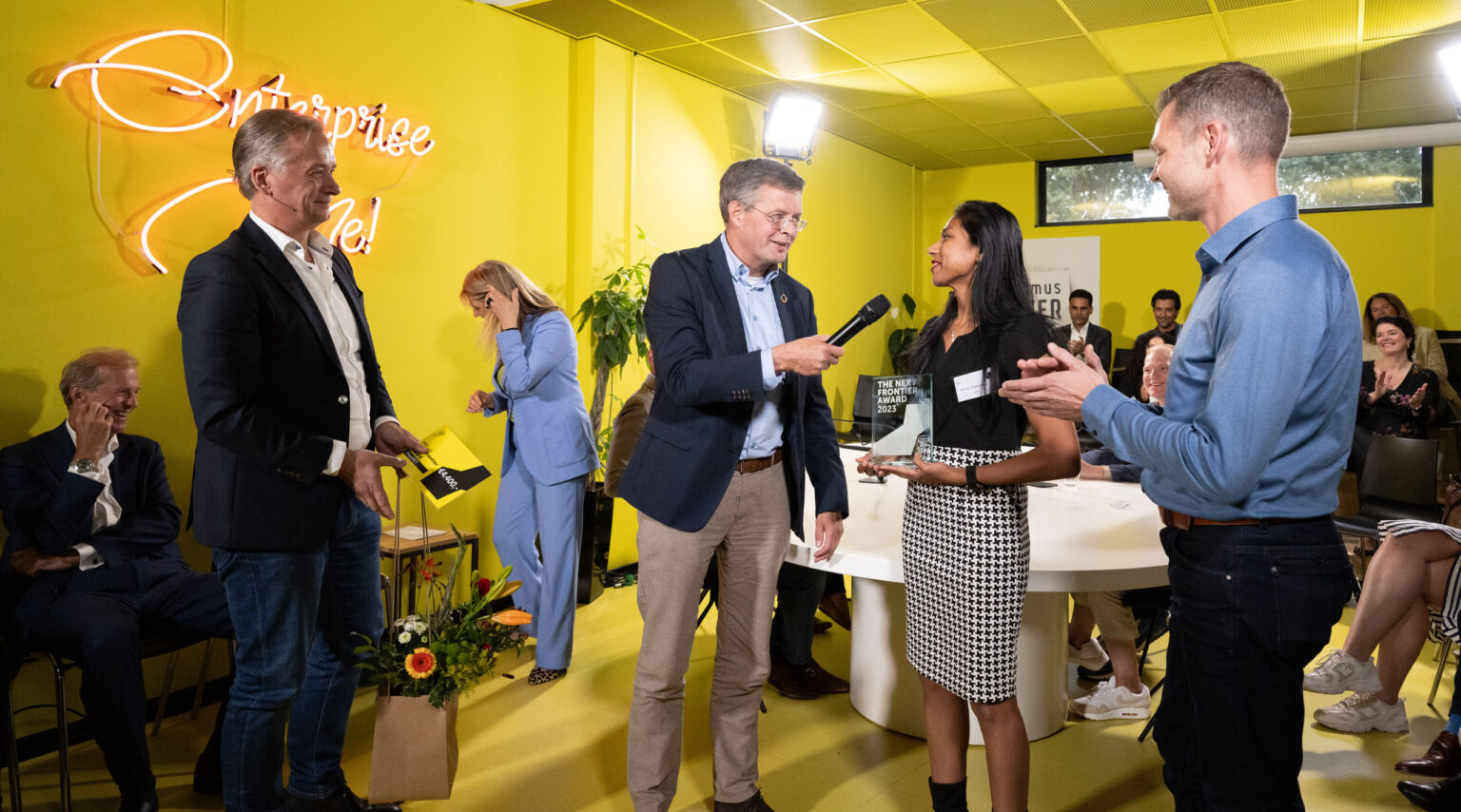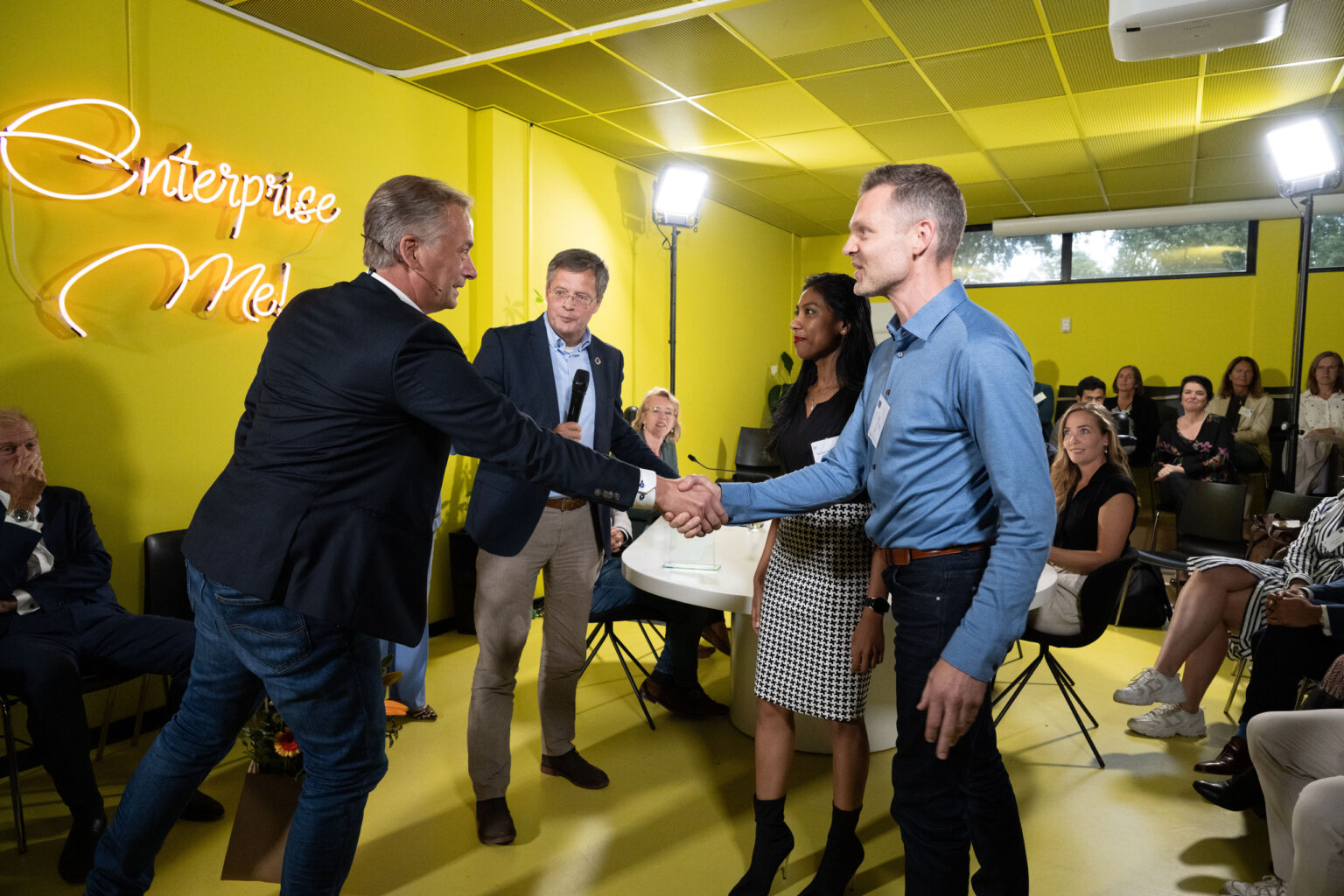 So, are you ready to turn your vision into reality and make a positive impact on the world? This is your chance! Be part of the entrepreneurial community and discover our Startup Voucher to gain access to our extensive funding network. What's holding you back? 
Click here for more information about our Startup Voucher.